Here's a little trick to make a super-basic Gantt Chart / timeline graph using Google Sheets.
Quick start: Basic Gantt Chart template.
Disclaimer: This is not a powerful management tool nor a replacement to timeline project software. This simply displays a spreadsheet chart in a Gantt-like style.
Prerequisites: Google account with access to Google Drive (AKA Google Docs) and a working knowledge of spreadsheets.
---
Create a new spreadsheet with three (3) columns — Add tasks with respective start and end dates.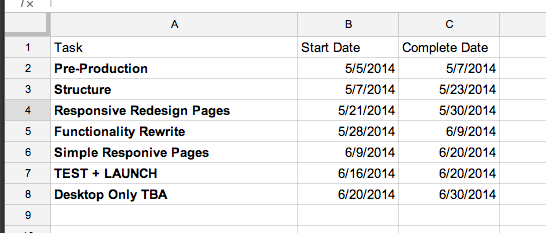 ---
Copy & paste headers below your data — Add formula
=A2

to copy first row/column of tasks.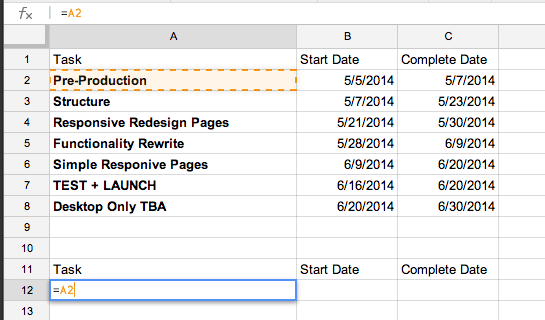 ---
Convert dates to days with
int()

function — Subtract the constant Start Date days from self (and other days) to convert all dates into project days and task days.

=int(B2) - int($B$2)

NOTE: Using $B$2 will make the value static and always represent that cell, so when we paste into other columns, it will remain the start date cell value.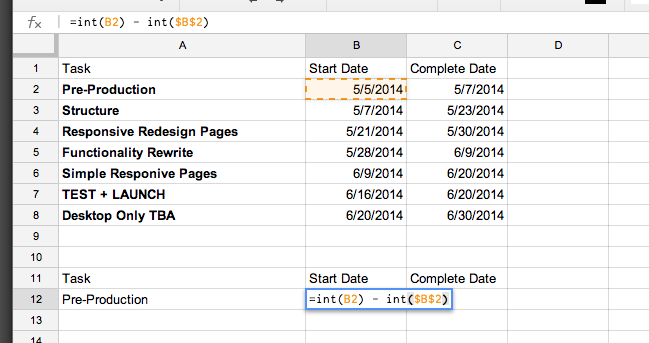 ---
Find the number of days the task is projected to take by subtracting converted Start Date days from converted Complete Date days.

=( int(C2) - int($B$2) ) - ( int(B2) - int($B$2) )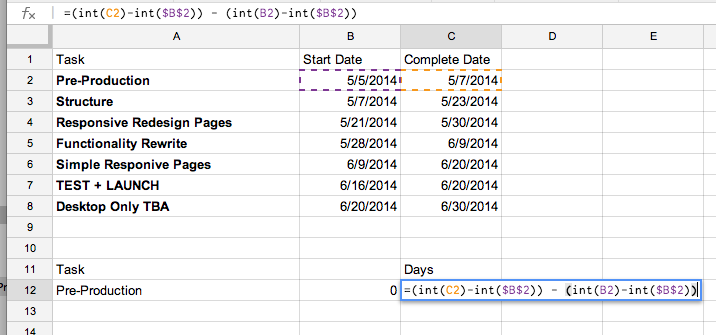 ---
Copy the row by selecting the first three columns of data, then dragging the bottom right corner down 6 rows.

---
Select the data range then click "insert chart" icon or select menu item.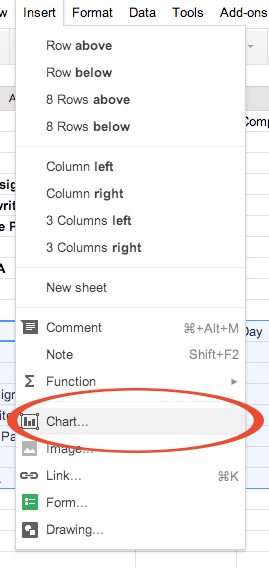 ---
Select "Stacked Bar Chart" type by clicking "more."
---
Finally, change the first bar set color to "none."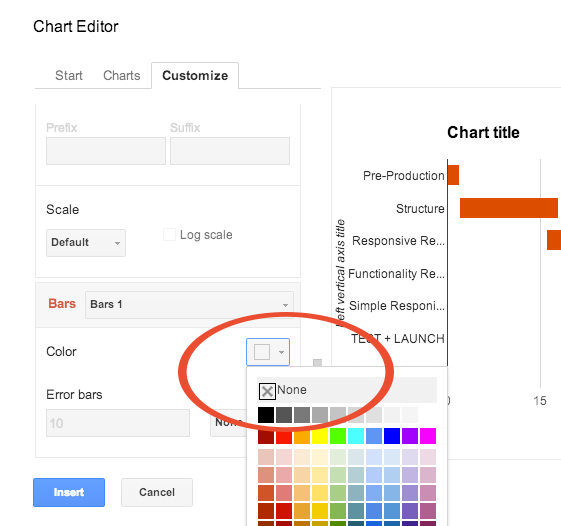 ---
The chart now shows only the days a task will take. Edit title and axes as needed. Since we used formulas to create chart data, simply change dates next to tasks and the chart will update automatically.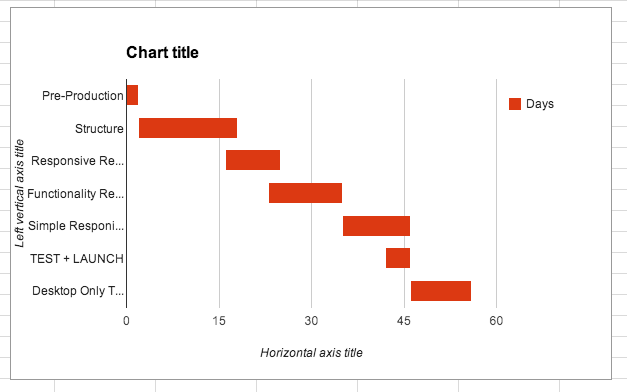 ---
Let me know if this tutorial was helpful. I'd love to hear how you've implemented or improved upon it. Try it: Basic Gantt Chart template.